Morning Pointe communities throughout the Southeast offer assisted living (personal care in Kentucky) and memory care services. We are a trusted source in senior living. Here are some of the great reasons to choose Morning Pointe for your or your loved one.
Assisted Living/Personal Care services include:*
Licensed nurses
Director of nursing
Medication management and administration
Community authorized to communicate with physicians and pharmacies
Monthly wellness assessments provided
Nursing oversight of resident care
Diabetic management
Ability to provide for in-house labs and X-rays through healthcare partners
Maintenance of resident charts and medication records
Covered by most long-term care insurance policies
Memory Care services include:*
The Best Friends™ approach
Meaningful Day™ program
Optimized apartment layouts
Cuddle therapy
Life skills stations
Dining with dignity
Art therapy
Pet therapy
Music and Memory programs
* Some services may vary per community.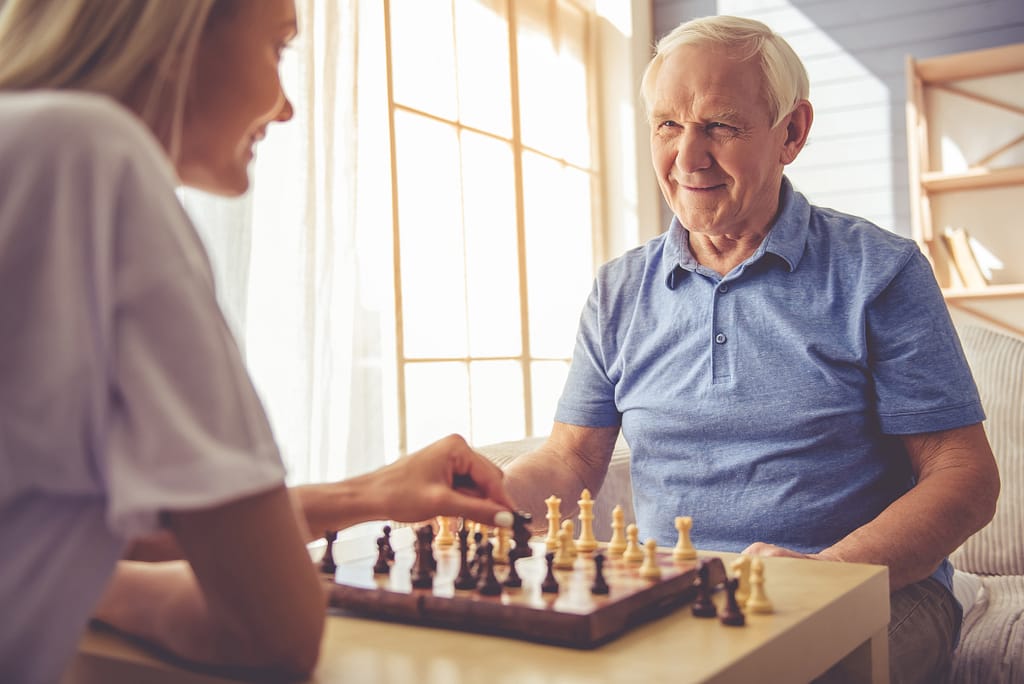 Signs of Alzheimer's – when memory care might be a good choice for your loved one
Memory loss that disrupts daily life
Challenges in planning or problem solving
Difficulty completing familiar tasks
Increasingly relying on memory aids (such as notes) and family members for things
Making financial mistakes
At Morning Pointe Senior Living, we work to create the smoothest possible transition to assisted living, personal care or memory care.
We work to create a personalized resident care plan to decrease the risk of falls and/or other recurring medical conditions. We also coordinate any post-hospitalization therapy (such as physical, occupational or speech therapy), programming and services. Our partnership with PTs, OTs and STs allows us to help our patients improve or maintain physical strength after a rehab stay.
Morning Pointe communities also have direct access to preferred providers in the event of behavior or symptom changes.
We offer 24-hour care and single-level living. Call your local Morning Pointe or Lantern Alzheimer's Center of Excellence today to inquire about rates or referrals.