Lance Harvill joined Morning Pointe of Spring Hill, Tennessee, as a Cook with an intriguing career journey to share.
Lance is a professional singer, musician and songwriter. He went to music school in Hollywood when he was young, and the drummer for the band Kansas got a hold of one of his demo tapes and helped him launch his music career.
He went on to perform with Kid Rock, Rex Brown and others. Lance has produced music that has been featured in Ford commercials, "The Kelly Clarkson Show," "Dr. Oz," "The Young and the Restless" and more. Recently, he wrote the music for "Manifest West," a show with Milo Gibson. He has done background music for more than 200 reality shows. He currently does his music writing out of his home.
In 2019, Lance's father was diagnosed with ALS. After he passed away, Lance walked into a local assisted living facility to donate his father's durable medical equipment and saw someone performing live music for the residents. He was inspired.
"Before I knew it, I was playing at 20 assisted livings a month," Lance shared.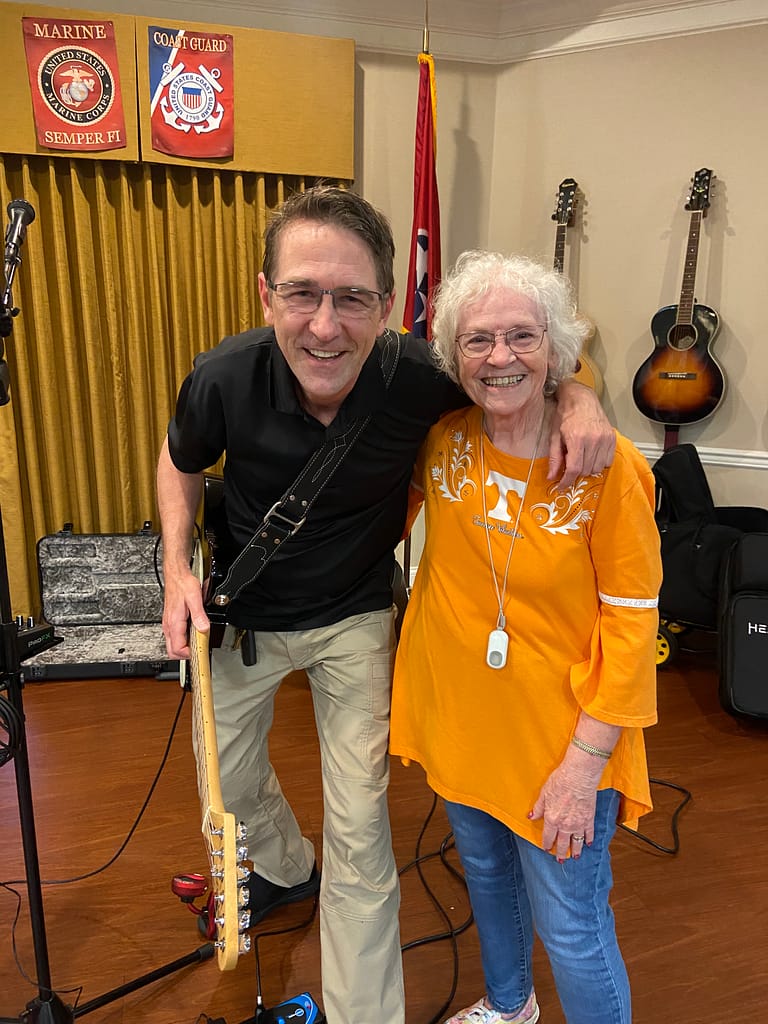 Among those communities were Morning Pointe of Brentwood, Tennessee, and Morning Pointe of Spring Hill, Tennessee. Lance came to appreciate getting to know the residents and associates there.
As a self-employed musician and a single father raising two children, Lance found himself wanting to do something a little more steady. One day, when Lance was performing at Morning Pointe of Brentwood, he talked with Life Enrichment Director Regie Ragland about his search for a job. She shared that there was a Cook opening at Morning Pointe of Spring Hill, and that fit right into what he was looking for.
"I really wanted to learn how to cook better, and it was a good opportunity," Lance shared.
Lance started working at the Spring Hill community in January 2023.
"It's so easy to come in to work every day," Lance shared. "I love making the residents happy and finding out what they really like and making it for them."
Of course, Lance continues to perform for the residents as well. His shows at the communities include gospel, country, 1950s rock, and even '80s songs. However, even Neil Diamond can't compare with their most-requested artist.
"Elvis Presley is hands-down their favorite," Lance said. "If I didn't have an Elvis song, they would complain."
Since Lance has a lot of recorded music and equipment, he adds a special component to his shows.
"Every few songs, I do a memory game," Lance shared. "I'll play a song from an old show, and they will guess what show it was from."
Whether in the kitchen or behind the microphone, Lance gives a lot for the residents, but he gets back a lot from them as well.
"They are the most loving people in the world," he said. "They are a joy to be around."