Deborah Cable is not only the winner of the Morning Pointe Foundation's 2022 Seniors Got Talent showcase in Knoxville, Tennessee – since last year's show, she has been a very active performer at Morning Pointe Senior Living communities.
Deborah is a longtime musician and has lived in the Knoxville and Sevierville area for more than 44 years. She started playing piano at age 8, and she started playing for church at age 13! She also plays the harp, cello and pipe organ. Her relationship at Morning Pointe has included playing harp at several open houses, including the grand opening of The Lantern at Morning Pointe of Powell, TN, in 2022.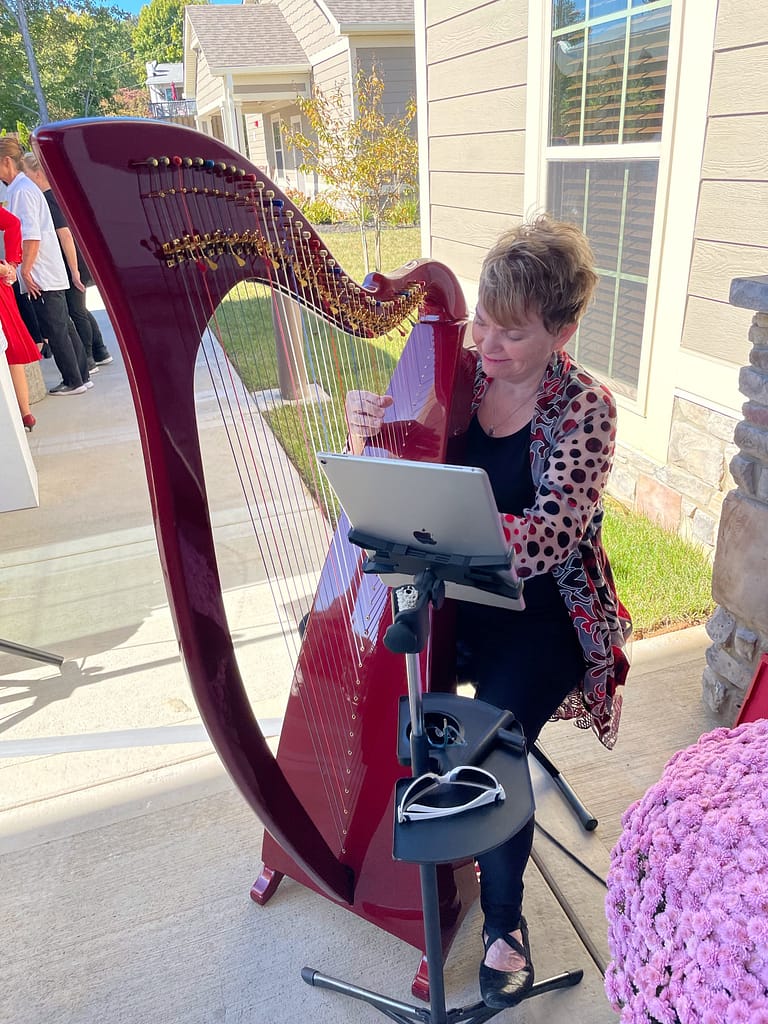 A month or two later, Deborah auditioned for the Knoxville Seniors Got Talent show supporting the Morning Pointe Foundation, made it to the top contestants, and wowed the audience and judges with her rendition of a medley of "Rustle of Spring" and "Clair de Lune." She went home with the grand prize.
"I was shocked [to win] because there was wonderful competition," Deborah said. "It was kind of like stardust was sparkling around. It was a magical time for me."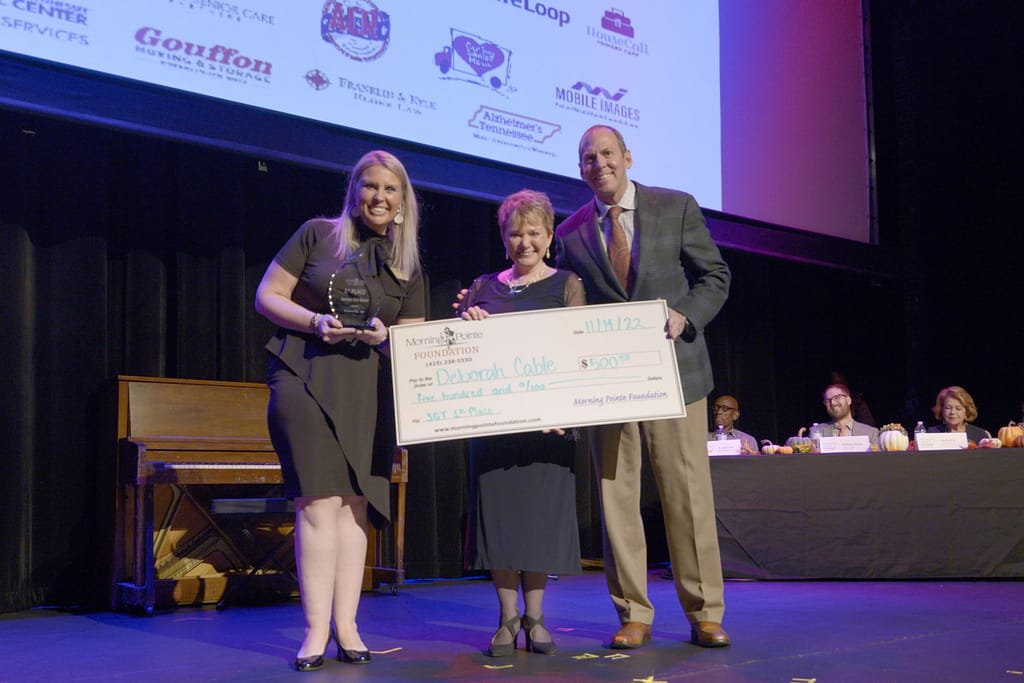 Even though the show ended, Deborah has been bringing some of that magical stardust with her as a frequent performer!
Deborah has performed at Morning Pointe communities in Powell, Clinton, Knoxville and Lenoir City, TN. She usually plays piano or harp. Among her repertoire are hymns, ballads, folk songs, classical pieces and popular songs from the 1930s-1960s.
"They just love music," Deborah said of the residents. "They clap and clap and clap and are just appreciative that anyone comes to play for them. Sometimes they sing along." And while many people in the Knoxville area know Deborah as a musician, not as many know that she is also an artist. In addition to volunteering to play her instruments, Deborah also leads out in art classes for the residents. She provides all the materials and helps the residents express themselves through watercolor painting.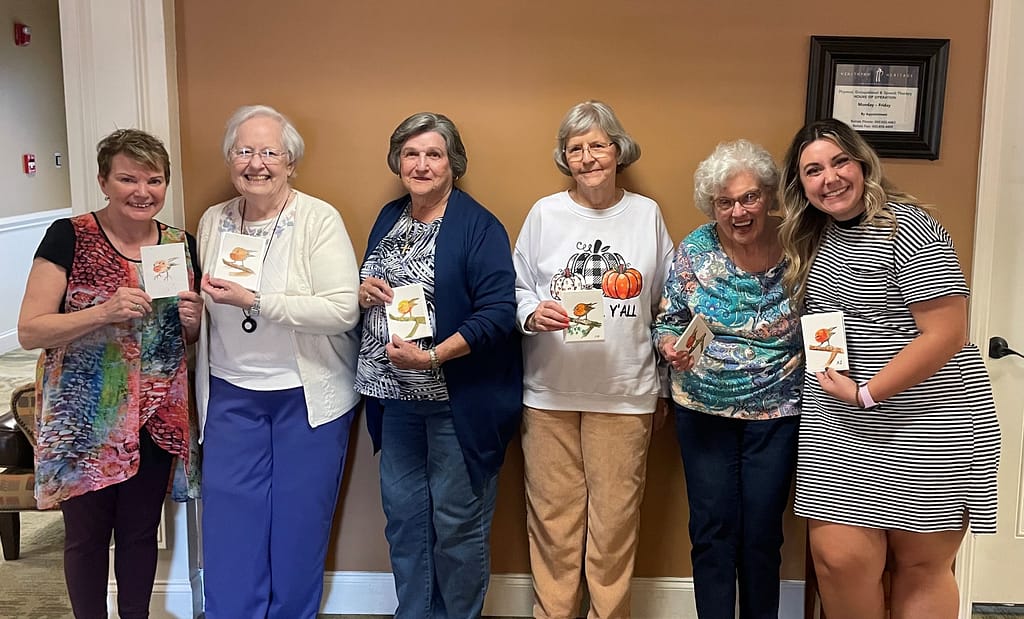 When we asked Deborah why she comes to perform at the communities, she said, "It's a very worthy thing to do. The residents appreciate very much someone coming and spending time with them."
Thank you so much for bringing joy and stardust to our residents, Deborah!
Deborah will be opening this year's Morning Pointe Foundation Seniors Got Talent Knoxville show on Nov. 14 at The Bijou Theatre.