A Resident Feature
Everyone at Morning Pointe of Danville, Kentucky, knows that resident Charlie Shannon is the genuine article. He dedicated his career to serving others and continues in that same spirit of kindness and equity today.
Born in Boyle County close to Danville, Charlie grew up on a country farm with one sister and three brothers. He went to a little country school and learned from a young age about the value of community and fairness. He also developed a strong Christian faith.
Law Enforcement Career
When it came time to decide on a career, Charlie heard duty calling.
"The chief asked me if I would be on the police department," he remembered. "I knew some of the policemen already on there, and I talked with them. I just decided that this was the right fit for me."
Charlie did 12 weeks of police academy training in Richmond before starting on the night shift at the Boyle Police Department. He worked 11 p.m. to 7 a.m. for several years as a patrol officer.
"We saw a lot of different things – whatever we had a call on," Charlie said.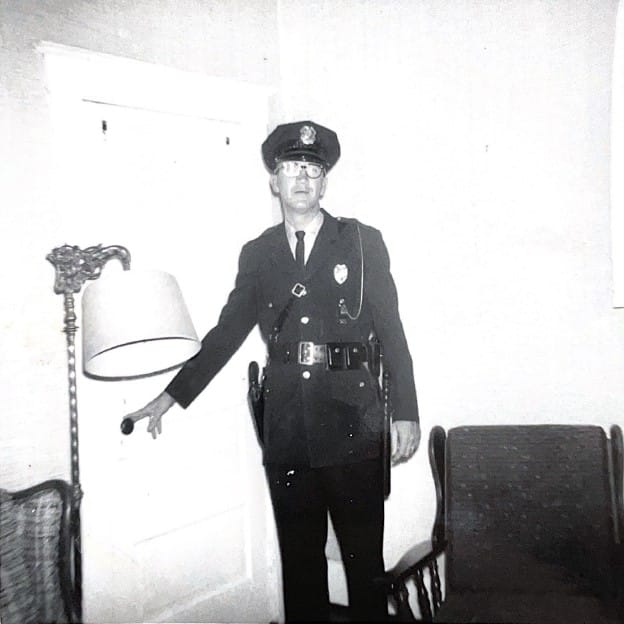 Over time, Charlie rose through the ranks, going to day shift, becoming a supervisor, and finally advancing to field sergeant in charge of day shift.
What was his favorite part of the job?
"I liked the different places we went and the different jobs we had to do," Charlie shared.
His least favorite part?
"Going on bad calls – we had people we had to take down sometimes. Not knowing what you were going to find when you got there."
Charlie recalled being shot at from a window on one call. Thankfully, he wasn't hurt.
Even those arrest calls sometimes had good come out of them.
"I've had a lot of people since I retired, some that I arrested, tell me it changed their lives," Charlie said.
That means a lot to Charlie.
"I always tried to do the right thing – the best thing for the community and the best thing for the people involved," Charlie said. "I'd treat everyone the same.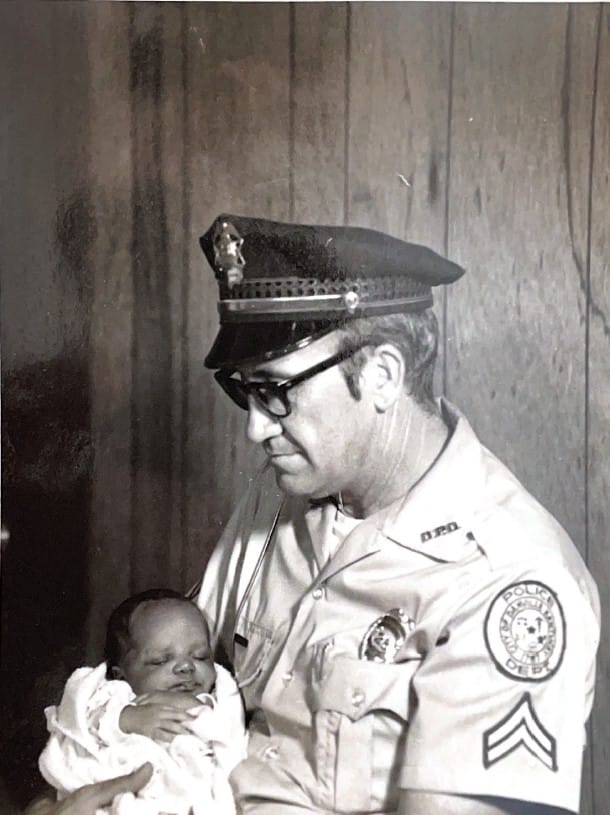 "I've always tried to be an example to people," he added, "not drinking or doing drugs or that sort of things."
And yes, Charlie has been an example to his own family as well. He and his wife of 67 years, Edna, have a son, Scott, who served in the military for 23 years, and he is proud to have passed on some of that legacy.
Charlie retired from the police force in 1985 and went on to work as a security guard for KB Toys for 11 years.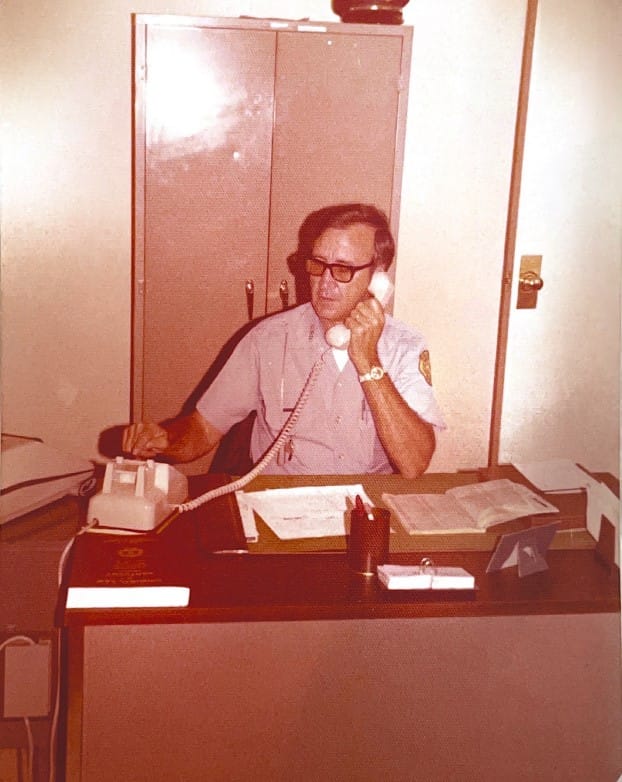 Life at Morning Pointe
On Jan. 4, 2022, Charlie and Edna moved in to Morning Pointe of Danville. They had been having increasing health concerns.
"We decided that [moving to senior living] was what we needed to do," said Charlie. "We went to two other places and had almost decided on one. When we came to Morning Pointe, we were treated very well. We're so happy here, and we wouldn't want to be anywhere else."
The Shannons especially enjoy the variety of activities at Morning Pointe. Charlie's favorites are the devotionals, exercise classes, and card games. The senior living community even did something extra-special for Charlie. On Sept. 27, they took him to visit the Boyle Police Department to tour the new building and share stories with the current police staff. He even met a police officer whose father he used to work with.
"I enjoyed that so much," Charlie said of the outing.
When Charlie was asked what he is proud of in his life, he shared, "I'm pleased that I worked at the police department. I would do the same thing again."
And when the son of Life Enrichment Director Nicole Walton decided to become a police officer, Charlie was more than happy to share his wisdom with the young man.
"All the policemen need our prayers," Charlie said. "Just tell him to be careful and always do the right thing."
What better example could one have than Charlie?