On Tuesday, Oct. 18, community leaders and leaders from Morning Pointe Senior Living broke ground for the new Morning Pointe at Happy Valley, set to open in fall 2023.
The assisted living and memory care campus will be Morning Pointe's second in Georgia. The property in development is located at 2989 Happy Valley Road, next to Ridgeland High School. Initially, it involves 8 acres of the former Happy Valley Farms property. Located in historic Walker County, the site is convenient to Chickamauga, Fort Oglethorpe and St. Elmo.
After a welcome from Franklin Farrow, Morning Pointe Senior Living co-founder and CEO, the Ridgeland High School Choir sang "Homeward Bound," followed by an invocation from Steve Wells, pastor at the Mission Glen Baptist Church. Ridgeland High School's JROTC led out in a flag ceremony and pledge of allegiance.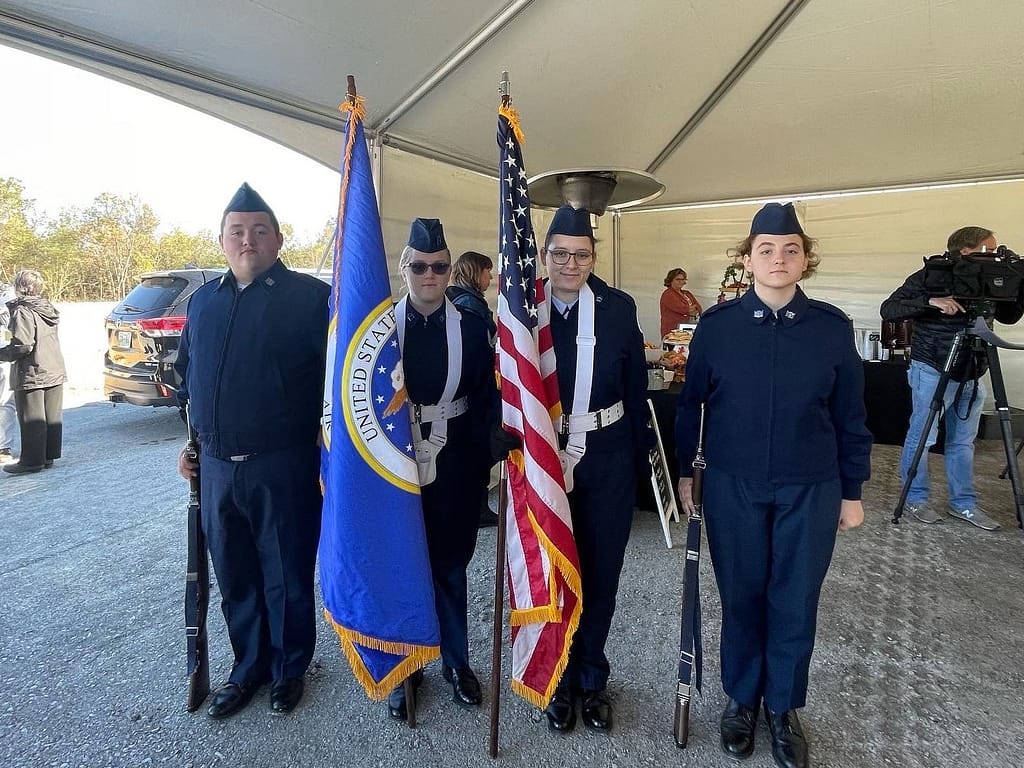 Greg A. Vital, Morning Pointe president and co-founder gave an overview of the Morning Pointe at Happy Valley project and spoke about the rich history of the Happy Valley Farms property, which is well-known in the area as the site of first an award-winning Jersey cattle and dairy farm and later a world-class American Saddlebred horse-breeding facility. The Morning Pointe campus is planned in the southeast portion of the property across from the Happy Valley Legacy Barn.
"It's a special day for Morning Pointe, and it's also a special day for Walker County," said Vital. "We needed to be here in North Georgia, and this is the place. This was a special place for a lot of individuals."
Other speakers included Shannon Whitfield, Walker County Commission chair; Rossville Mayor Teddy Harris; and Jennifer Martin, president of the Walker County Chamber of Commerce. They shared about the need for housing in the area with the population growth and the local interest in the developing campus.
Dan Phillips, development director for the North Georgia area for the Alzheimer's Association, shared his thoughts as well.
"To be able to have a facility right here to be able to take care of people with Alzheimer's is exciting," he said. "It's personal to me as well – my grandmother passed away of Alzheimer's, and it was so hard to see what my mom went through. And now my mom was recently diagnosed with Alzheimer's."
Karen Hughes, Ridgeland High School principal, joined the lineup of speakers enthusiastic for the new senior living site.
"Happy Valley Farms is a very special place to me and my family," said Hughes. "I am so excited for the opportunity to share a partnership with Morning Pointe."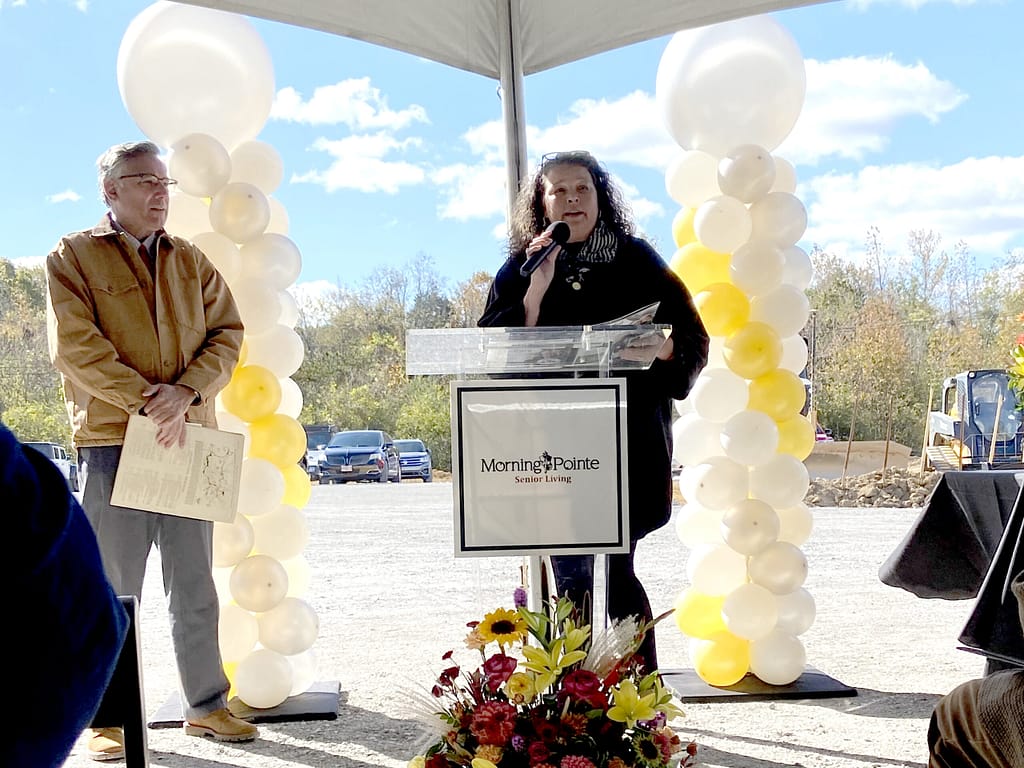 After a video presentation about what Morning Pointe Senior Living campuses offer to their communities, the Ridgeland High School Choir performed "Unwritten."
Leaders and investors then made the first symbolic digs into the site.
The ceremony also included special music by 2004 thumb style guitar champion Wesley Crider and breakfast hors d'oeuvres from Farm to Fork.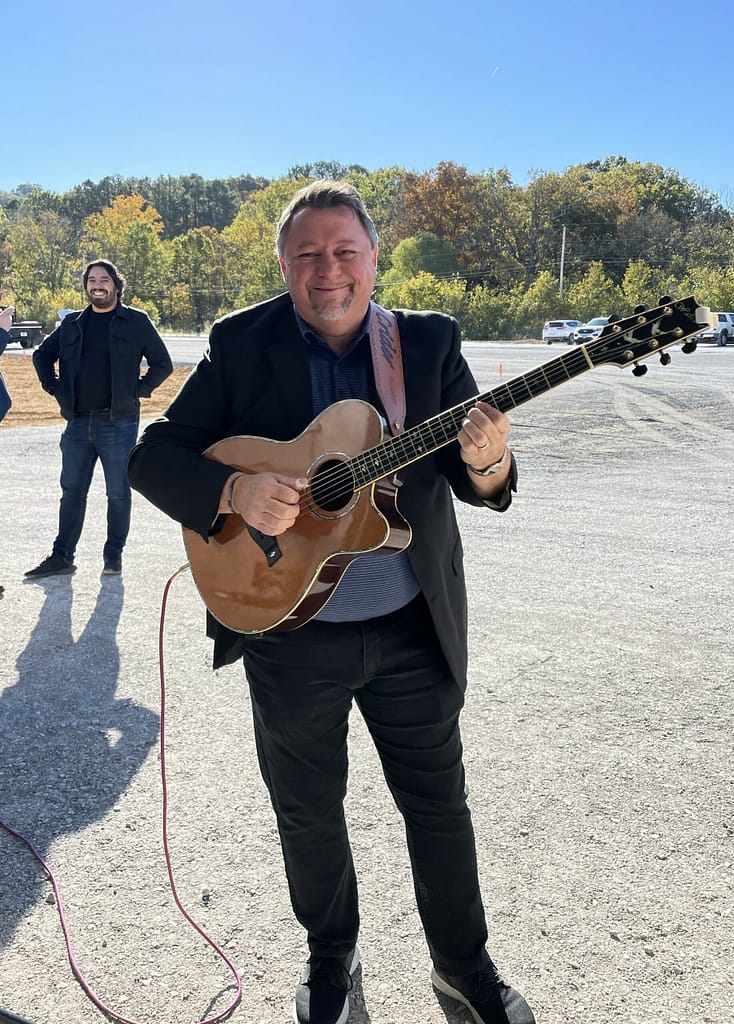 The single-story Happy Valley assisted living campus will be 67,000 square feet and will feature 82 spacious apartments of country farm architecture. These encompass 58 assisted living apartments and 24 memory care apartments specially designed for residents with Alzheimer's disease and other forms of memory loss. Decorations in the building will celebrate the history of Walker County, as well as the Happy Valley Farm and its legacy. Construction costs are estimated at $14,000,000.
Programming will adhere to Morning Pointe's strong focus on clinical care with physical and occupational therapies, life enrichment and wellness offerings and intergenerational activities.
The Lantern memory care wing will provide an array of Alzheimer's and dementia care services, including innovative therapies such as Teepa Snow's Positive Approach® to Care, Best Friends™ Approach and Morning Pointe's own Meaningful Day™ – a purposeful memory care program providing structure to help residents feel safe and secure.
The campus will also feature Morning Pointe's Farm to Table program with local, farm-fresh and seasonal ingredients.
"Rossville is coming back, and we are excited to be part of that," said Greg A. Vital, president of Morning Pointe Senior Living. "We are going to continue to be a great place to live, work and retire!"
"Once we get the property finished, we will be open 24/7, and it will be home for 82 residents," said Farrow.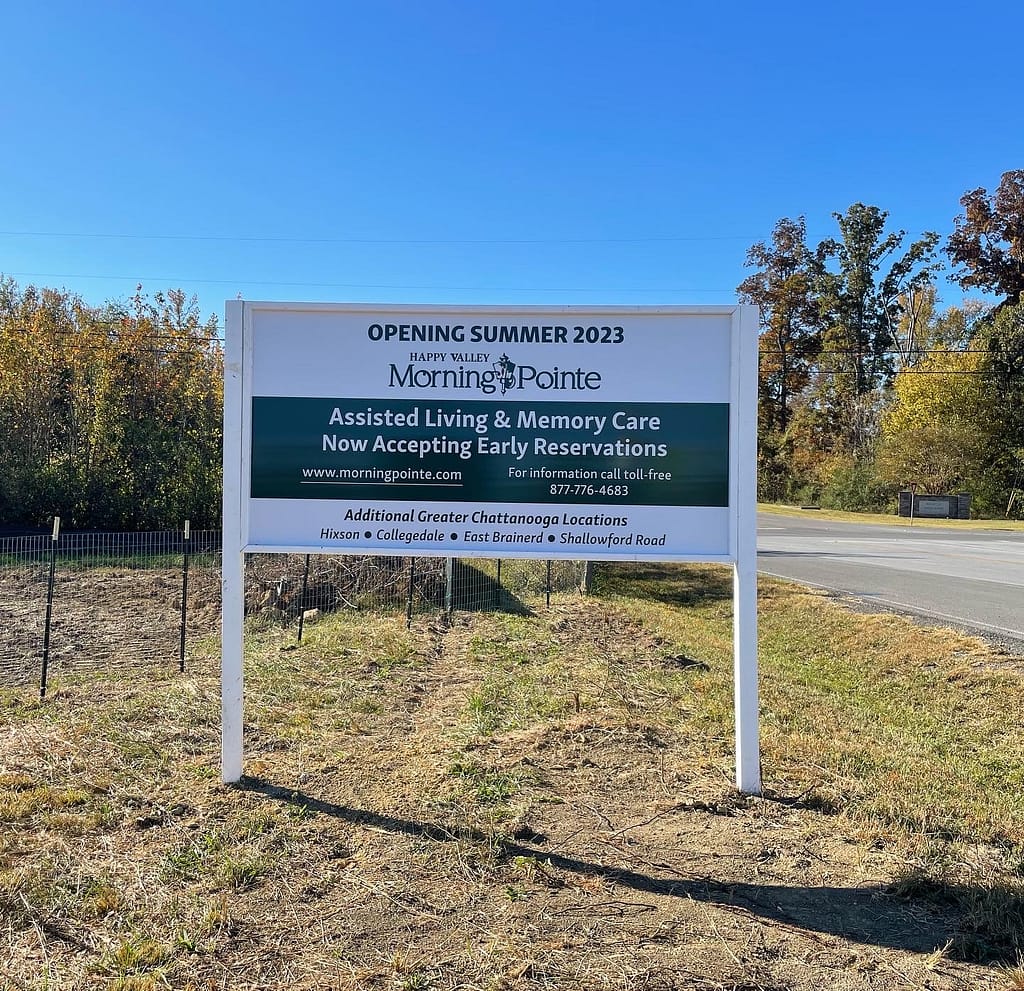 In the greater Chattanooga area, Morning Pointe operates assisted living and memory care communities in Chattanooga, Collegedale, Ooltewah, Hixson and Athens.
Founded in 1996, Morning Pointe Senior Living operates 37 assisted living, personal care and Alzheimer's memory care communities in five southeastern states. Throughout 2022, Morning Pointe is celebrating its silver anniversary.
Morning Pointe at Happy Valley will create approximately 200 construction jobs and another 200 permanent healthcare positions with a positive economic impact of more than $35 million annually, considering payroll, property taxes and local purchase of goods and services.