As the curtains went down at the end of the Morning Pointe Foundation's Third Annual Seniors Got Talent Knoxville showcase at The Bijou Theatre on Nov. 14, laughter brought two top prizes, and the show broke the Foundation's fundraising records.
First place and the $500 prize went to comedian Corkey Miller, 63, for her comedy act focused on the experience of getting older. She also took home the People's Choice Award, receiving the most audience votes for her performance.
"I am in shock – there are so many talented people here tonight," said Miller. "I'm not a professional comedian by any stretch of the imagination, but I do like to make people laugh. I am always happy when they laugh."
Miller is an animal trainer/animal talent agent. She has trained a wide variety of animals for TV and movies, from ants, butterflies and snakes to parrots, chimps, lions, tigers, leopards and sugar gliders. The first major movie she was involved with was "Groundhog Day" working with the groundhogs, and she just recently retired from training lions and tigers. Corkey became an internet sensation during the pandemic with her at-home haircut video, which reached more than 60,000 views on YouTube.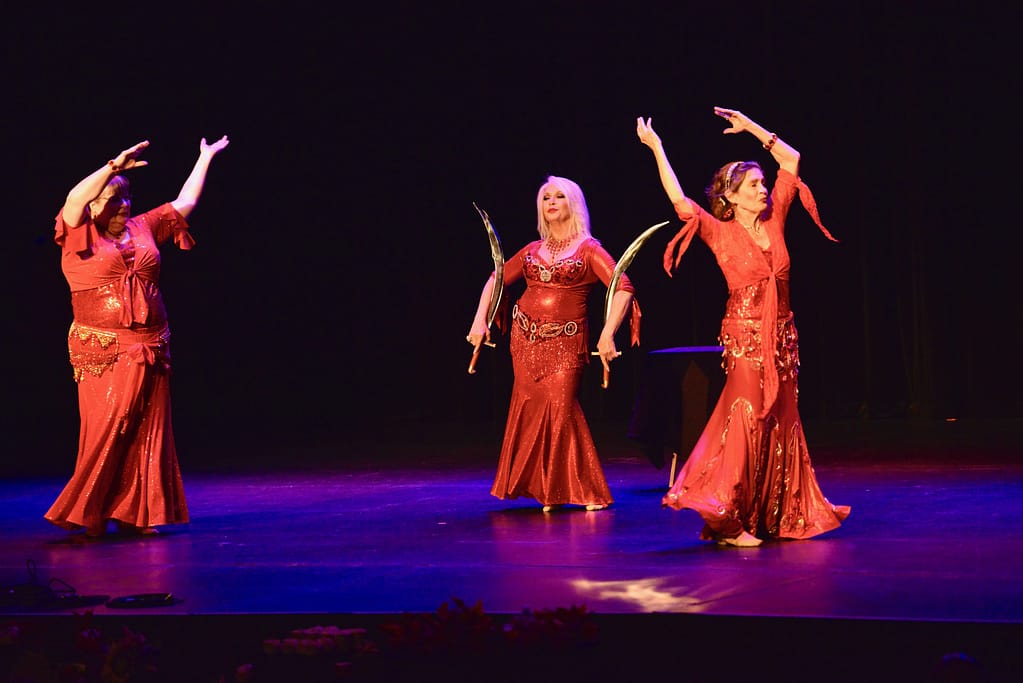 Second place went to Sandy and the Sandsation Dancers, who performed a belly-dance-style routine, including balancing a sword, to "Last Dance" by Donna Summer.
The dancing trio was led by Sandy Larson, 69, who has toured worldwide with Tommy Finnan Ballet Co. She later opened her own studio in Roane County, Tennessee, and she currently teaches ballet, belly dancing, jazz and yoga at the Knoxville Arts Center. Performing with Larson were Kippy Green, 76, and Kara Kruse, 66.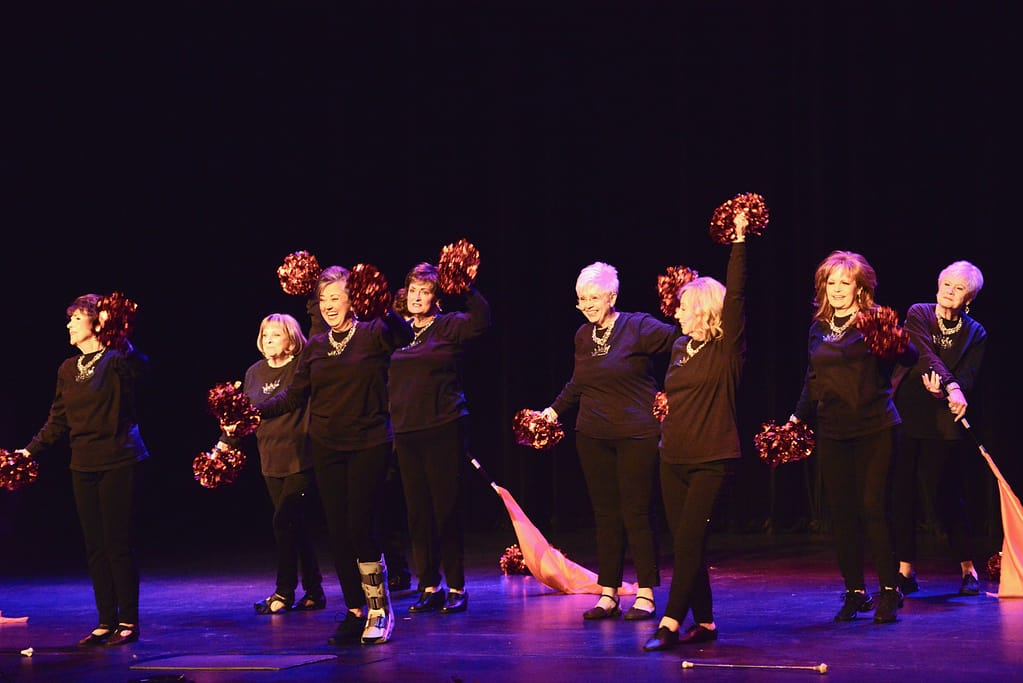 Third place went to The Tennessee Jewels, a group of nine dancers and twirlers ages 67-78. They performed a spirited Tennessee tribute featuring "Tennessee Waltz" and "Rocky Top."
The Tennessee Jewels is affiliated with the Ms. Tennessee Senior America Pageant. The group has performed at assisted living centers, nursing homes, senior community centers, VA homes, churches and Senior Days at county fairs across East and Middle Tennessee. The members consist of Tennessee Senior America queens, former contestants, pageant volunteers and board members.
The Knoxville show shattered fundraising records for the Foundation's Seniors Got Talent competitions, bringing in more than $45,000 toward scholarships to deserving students. Local partner schools in East Tennessee include Roane State Community College, Pellissippi State Community College, Walters State Community College and Tennessee College of Applied Technology.
The Morning Pointe Foundation is the philanthropic arm of Morning Pointe Senior Living. The 501(c)3 nonprofit public service organization was created in 2014 to provide caregiver support programs, sponsor educational awareness events, and fund clinical scholarships to advance the care of seniors throughout the Southeast.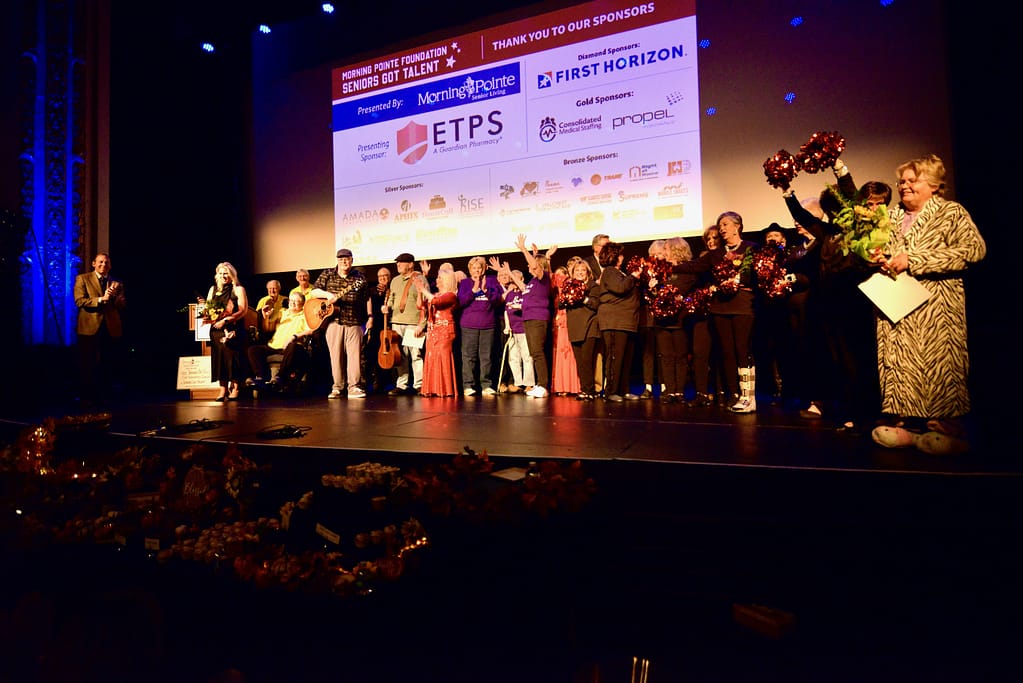 "The variety of acts was very entertaining and inspiring!" said Morning Pointe Foundation Executive Director Miranda Perez. "I was blown away by the talent and by the support of the audience and our sponsors this year. Not only did the contestants have a chance to shine, but the funds raised will go to give students a chance to shine too."
Founded in 1997 by Greg A. Vital and J. Franklin Farrow, Morning Pointe Senior Living owns and operates 37 assisted living and Alzheimer's memory care communities in five southeastern states. These include eight in the Knoxville area – in Knoxville, Clinton, Powell, and Lenoir City. The ninth in the region – The Lantern at Morning Pointe Alzheimer's Center of Excellence at Hardin Valley, located in Knoxville, just broke ground and is anticipated to open in early 2025.
Sponsors for this year's show included Sponsors for this year's show include presenting sponsor ETPS, Avalon Hospice, Amada Senior Care, Propel Insurance, MedForce Staffing Professionals, Right at Home, Caring Senior Move, Chick-fil-A, Gouffon Moving and Storage, APHIX Lawn Service, Hillcrest Healthcare, HealthPRO Heritage, HouseCall Primary Care, Trane, Senior Helpers, Yardi, Mobile Images, Hope Springs Adult Day Care Center, UT Hospice, Consolidated Medical, Farm Bureau, Fire Pro Sales & Service, Always Best Care Senior Services, Knoxville Rehabilitation Hospital, Supreme Restaurant Equipment, Just Homes Group, Care Around the Block, and Native Design & Hardscape.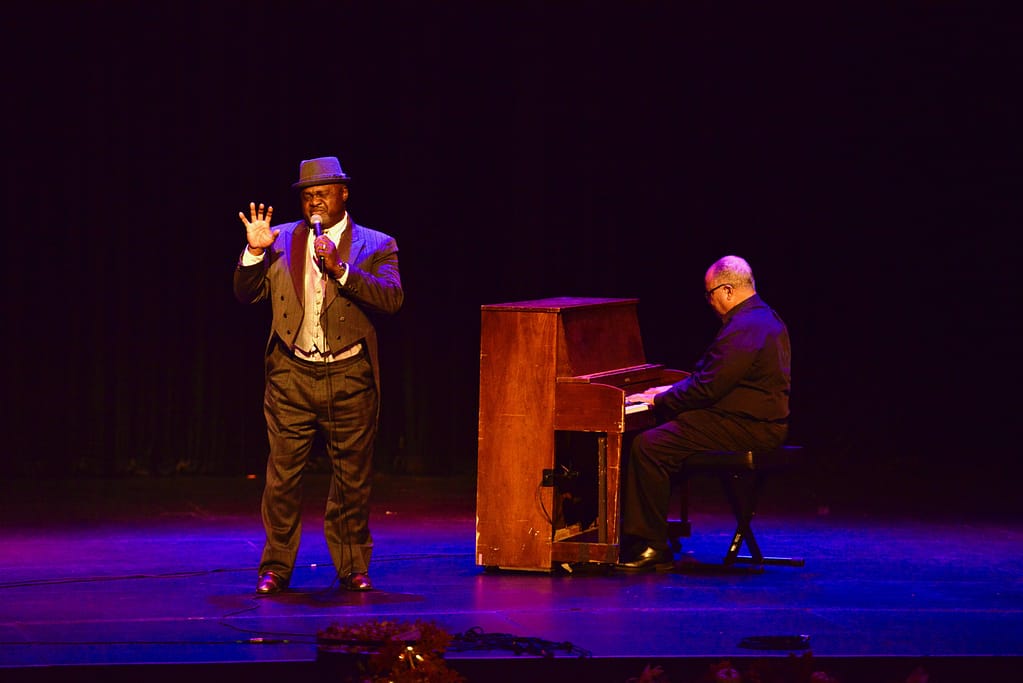 Ted Hall, evening anchor and managing editor at WVLT-TV Channel 8, served as master of ceremonies. Judges were Danielle Farrell, author, dancer and Artistic Director of Raw Art Dance & Entertainment Dance Academy; Cecilia Wright, board-certified music therapist, educator and musician; and Erin Donovan, actor and voice-over artist.
Morning Pointe also sponsors Seniors Got Talent competitions in Chattanooga and Franklin, Tennessee, and Lexington, Kentucky. The Nov. 14 show broke all records in the show's history for fundraising.