The Morning Pointe Foundation's 8th Annual Mastering Memory Care Golf Tournament on August 22 raised almost $75,000.
The funds go to support the Foundation's mission of providing clinical scholarships and caregiver educational programs across the Southeast.
After a fun and challenging 18 holes of golf on the brand-new golf course at Lookout Mountain Club, First Bank's team consisting of Jim McKenzie, Ben Frizzell, Aaron Frizzell and Lake Johnson took the top spot. Second place went to the Miller & Martin team of Hugh Sharber, Scott Parrish, Merrill Nelson and Evan Sharber. Third place went to the Trammell Group team of Wade Trammell, Riley Barnes, Korey Chitwood and Chase Deck.
"I'm just happy," said Wade Trammell. "The new course is more open, there are more beautiful views, and we really believe in the mission of the Morning Pointe Foundation. When you combine a little golf with a great cause, it's a great day."
The tournament sold out for the second year in a row. Participants were also invited to take part in a silent auction, which included themed gift packages for attractions and restaurants in downtown Chattanooga, Nashville, Pigeon Forge, Cambridge Square (Ooltewah) and more.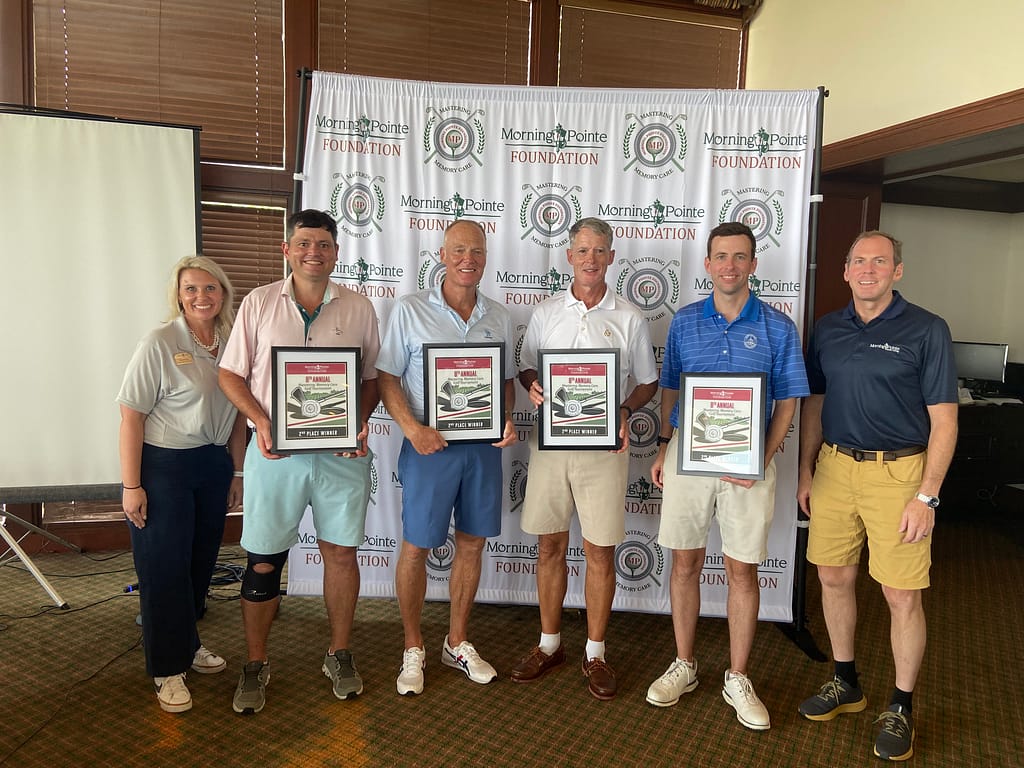 "Our golfers and sponsors exemplify the mission of the Foundation," said Miranda Perez, Morning Pointe Foundation Executive Director. "They have been with us through growth and the pandemic, and today has been a celebration of their dedication, not only to the Morning Pointe Foundation but also to the students who benefit from our scholarships."
Brian M. Anderson, head golf professional at Lookout Mountain Club, was the club's host for the event.
"It's great to see so many people come out, and it's such a great cause," said Anderson. "We hope to continue to host this event in the future."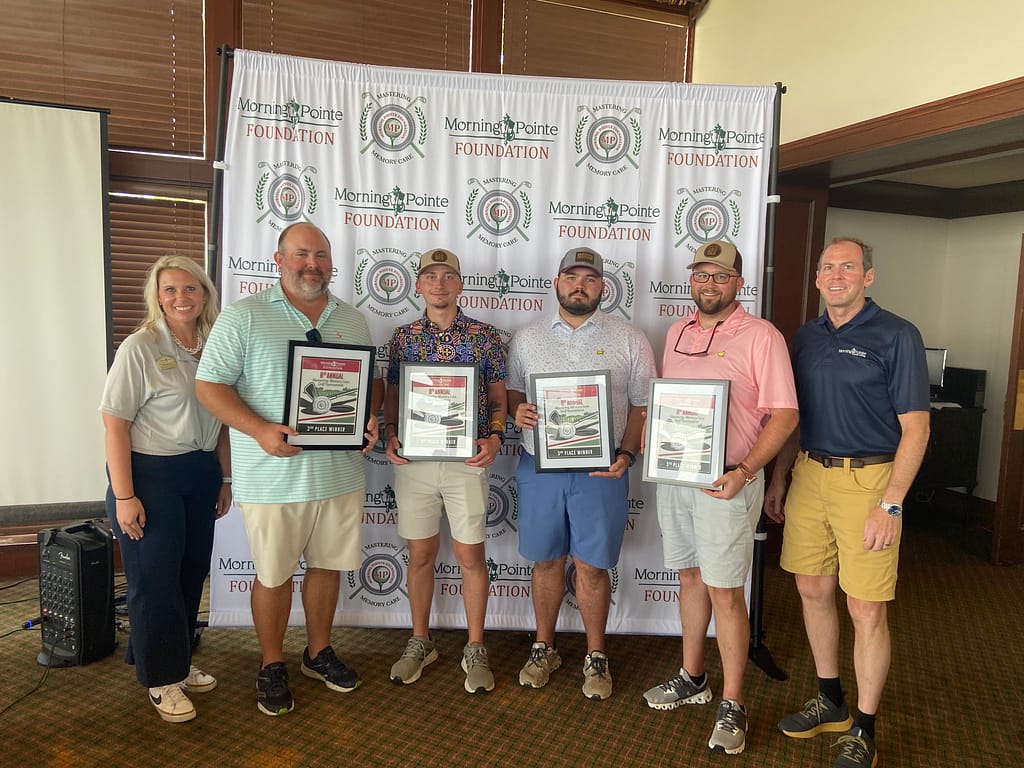 All proceeds from the tournament go to the Morning Pointe Foundation, the philanthropic arm of Morning Pointe Senior Living. The 501(c)3 nonprofit public service organization was created in 2014 to provide caregiver support programs, sponsor educational awareness events, and fund clinical scholarships to advance the care of seniors throughout the Southeast.
Founded in 1997 by senior healthcare entrepreneurs Greg A. Vital and J. Franklin Farrow, Morning Pointe Senior Living owns and operates 37 assisted living, personal care, and Alzheimer's memory care communities in five southeastern states.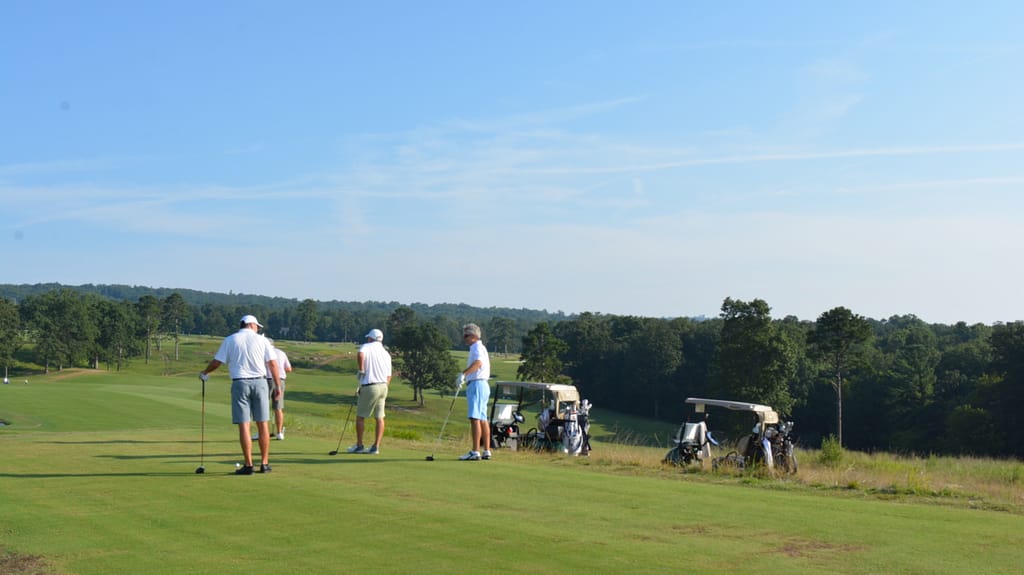 The Foundation allocates tournament funds for clinical scholarships at local community colleges and universities. These include Chattanooga State Community College, The University of Tennessee at Chattanooga, Southern Adventist University, Dalton State College, Cleveland State Community College and the Tennessee College of Applied Technology – Athens.
The Mastering Memory Care Tournament was supported by more sponsors than ever before this year. UBS – The Union Square Group was the Presenting Sponsor. Platinum Sponsors were Neuhoff Taylor Architects, P.C., First Horizon Bank, ETSB General Contractors and Propel Insurance. Lead Sponsors were Wold HFR Design and Land Rover. SERVPRO of Chattanooga sponsored the breakfast, and Greystone and HHM Certified Public Accountants sponsored the luncheon and reception. Miller & Martin was the cart sponsor, Market Street Partners was the snack cart sponsor and Chattanooga State Community College was the tee sponsor.
Morning Pointe Senior Living owns and operates several senior living communities in the Chattanooga area. Morning Pointe at Happy Valley Assisted Living and Memory Care is under construction in Walker County, Georgia, and will open in late 2023 as the company's 38th campus.