Josiah Barkdoll, Lantern program coordinator at Morning Pointe of Lexington-East, Kentucky, is the recipient of the 2022 Morning Pointe Senior Living Exceeding Expectations Award for outstanding service in the Bluegrass Region, representing 12 senior living communities in Kentucky and Indiana.
Morning Pointe Senior Living presented its Exceeding Expectations awards at the annual conference on Dec. 7, recognizing the most exceptional of its associates for demonstrating leadership and excellence in providing quality senior care. Every year, the company acknowledges top performing team members in its 37 communities in Alabama, Georgia, Indiana, Kentucky, and Tennessee. This year's conference was held in Chattanooga, Tennessee. This year marks Morning Pointe's 25th anniversary.
The Lantern program coordinator role entails developing and leading programming to engage residents physically and mentally on the Lantern memory care wing of the campus. The goal is to foster a greater sense of enjoyment and purpose in life, in spite of memory challenges. Morning Pointe's memory care Lantern wings implement the Meaningful Day™ Program, which focuses on personalized programming. Associates invest time and attention in understanding each resident's prior roles, careers, routines, and interests.
"To Josiah, our residents are not just 'residents' but, rather, friends," said Michael Lehman, executive director at Morning Pointe of Lexington-East. "Whether it's hosting the weekly scenic drives or leading Walking Club every morning, you will always see Josiah with the happiest of faces and upbeat energy to spread the joy throughout the community."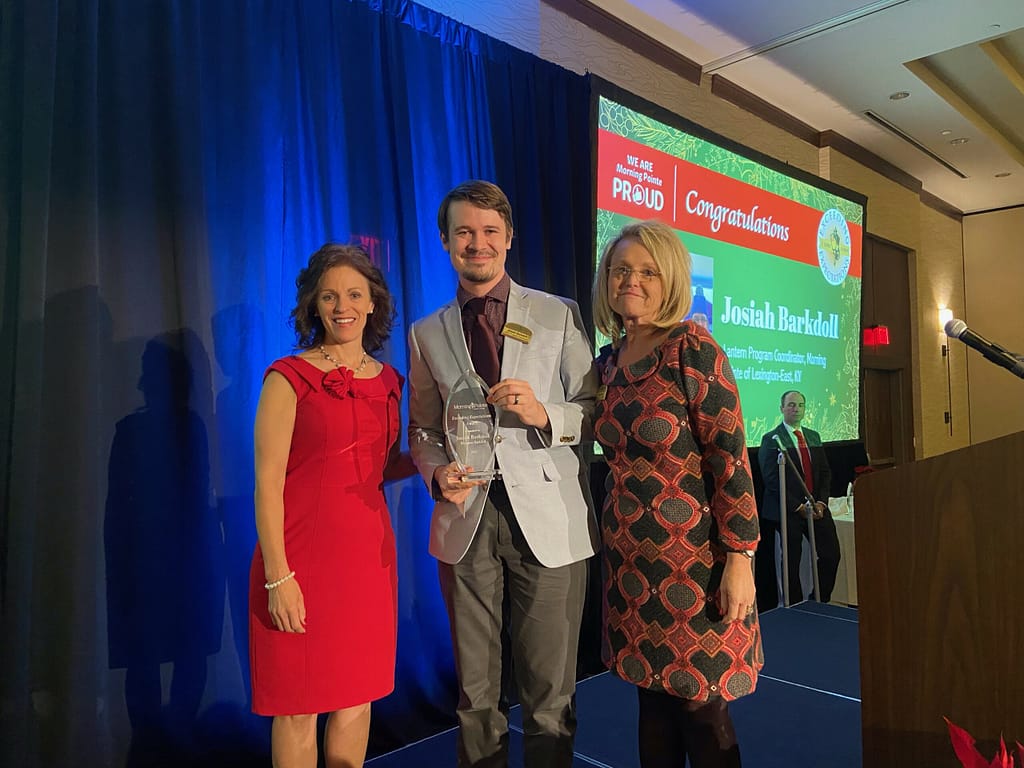 Barkdoll has been with Morning Pointe for two and a half years and has touched the lives of hundreds of seniors and their families.
"I saw my grandfather struggle with Parkinson's at the end of his life, that left a big impression on me," Barkdoll shared. "Memory care is my passion. It means the most to me knowing I'm making a difference. Each day is a new opportunity in memory care. I love getting to invite my residents to new things every day, and I'm really grateful for the team here at Lexington-East."
Greg A. Vital, president of Morning Pointe Senior Living, said: "As an organization, it is important to us to honor excellence among our associates. Josiah and so many others like him not only make our senior living communities function but truly shine. We recognize their dedication and are so pleased for this opportunity to celebrate how much we value them."
Founded in 1997 by Tennessee healthcare entrepreneurs Greg A. Vital and Franklin Farrow, Morning Pointe Senior Living owns and operates 37 assisted living, personal care and Alzheimer's memory care communities in five southeastern states and is celebrating its silver anniversary throughout 2022.