Talented seniors from the greater Chattanooga area took the stage at the Silverdale Center Creekside Theatre on August 8 for the Morning Pointe Foundation's fourth annual Seniors Got Talent showcase.
First place and the $500 cash prize went to pianist Bonnie Hannah, 82. She performed her own arrangement of a rousing patriotic medley of and "America the Beautiful," "My Country Tis of Thee" and "Battle Hymn of the Republic."
"I'm just shocked," said Hannah. "I feel blessed with the talent God has given me, and I try to use it to make other people happy. Tonight I am happy too."
Hannah started taking piano lessons at age 5, then stopped before taking the instrument up again at age 11. She has played as a pianist and organist for churches and church schools. She is a retired nurse manager.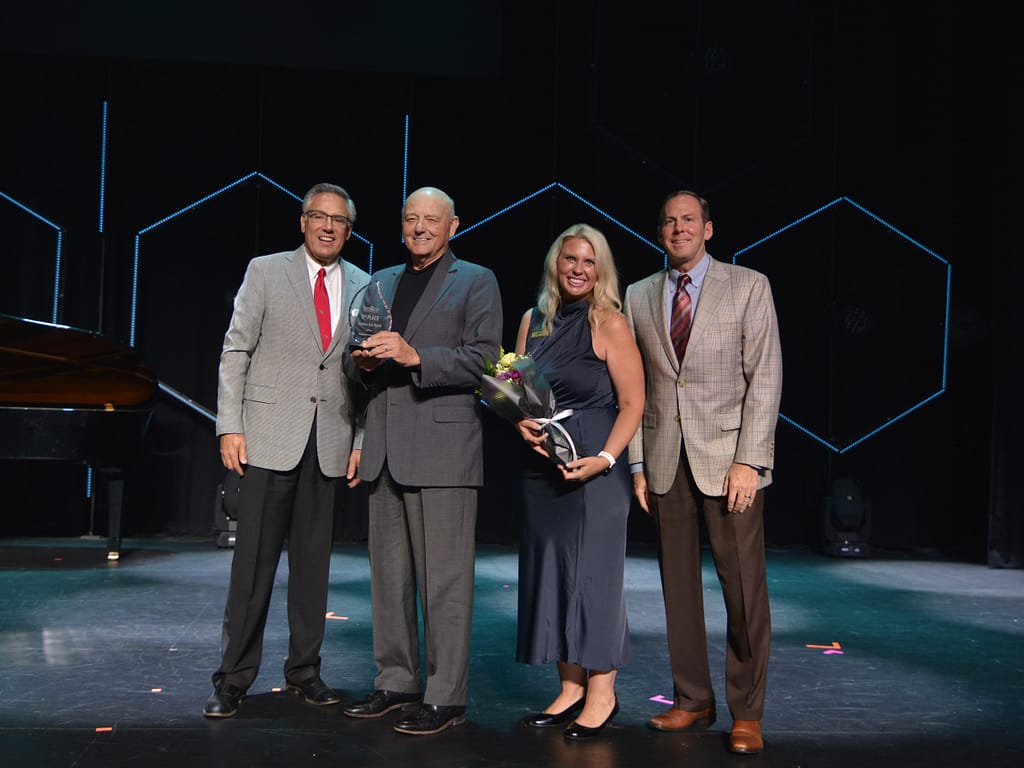 Second place went to Jim Herman, age 79, a baritone singer. He performed, "Bless This House" as a prayer of blessing for the Morning Pointe Senior Living assisted living and memory care communities around the Southeast.
Herman started singing around seventh grade and began taking voice lessons not long after that. He served as college chaplain at Southern Missionary College in Collegedale, now Southern Adventist University, for many years, and was also on the staff at the Collegedale Seventh-day Adventist Church as well. Much of his ministry was to older adults, and it was a natural fit for him to become a hospice chaplain before he retired.
Crystal Little, singer and pianist, age 70, took third place with her soulful rendition of "I Know Who Holds Tomorrow."
Little's piano experience began at age 5 when she sat at a piano and played "Mary had a Little Lamb" with one finger. She learned how to project her voice by calling for cows on a 30-acre farm in North Georgia. She is retired from a career in office work and finance and has played piano for a variety of choirs in the region.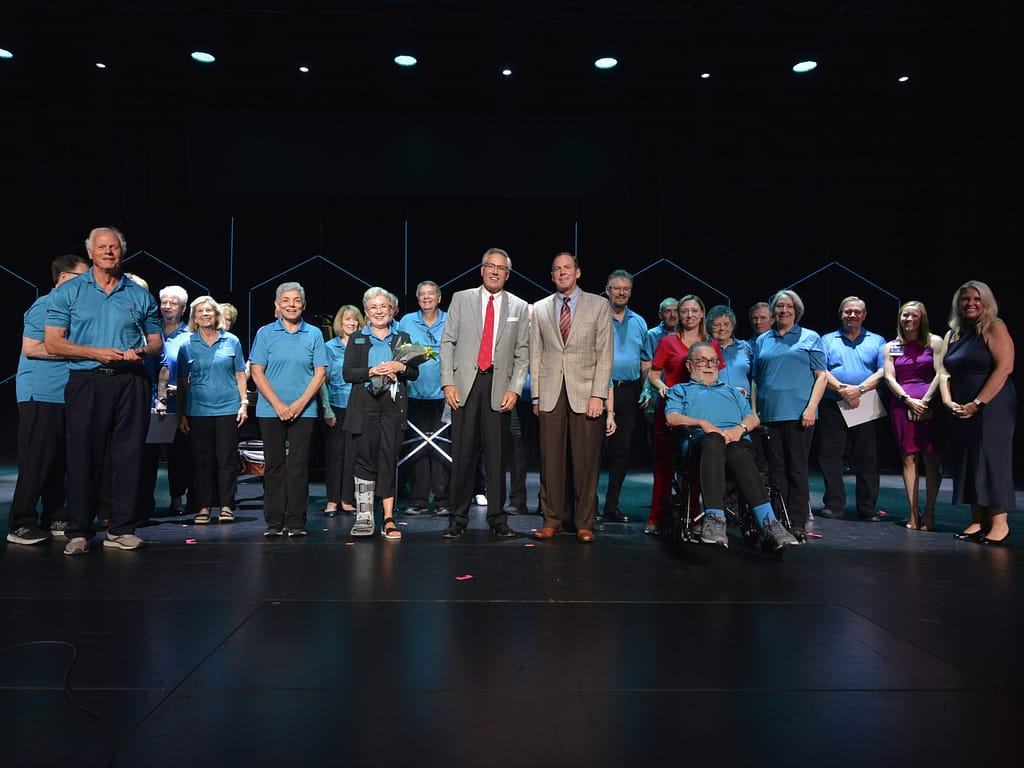 The Trembling Troubadours, a choir made up of individuals with Parkinson's disease (as well as their caregivers), took home the People's Choice Award, receiving the most audience votes for their performance of "The Lion Sleeps Tonight" by The Tokens.
The senior talent show was produced by the Morning Pointe Foundation in conjunction with Morning Pointe Senior Living. It raised a record almost $40,000 for the Foundation toward its mission of providing nursing scholarships at partner schools. The show sold 570 tickets, the highest number for any of the Foundation's Seniors Got Talent showcases.
The Morning Pointe Foundation is the philanthropic arm of Morning Pointe Senior Living. The 501(c)3 nonprofit public service organization was created in 2014 to provide caregiver support programs, sponsor educational awareness events, and fund clinical scholarships to advance the care of seniors throughout the Southeast.
Founded in 1997 by Greg A. Vital and J. Franklin Farrow, Morning Pointe Senior Living owns and operates 37 assisted living, personal care, and Alzheimer's memory care communities in five southeastern states. These include six campuses in Chattanooga, East Hamilton, Collegedale and Hixson. The 38th Morning Pointe community, Morning Pointe at Happy Valley, is slated to open in Walker County, Georgia, in late 2023.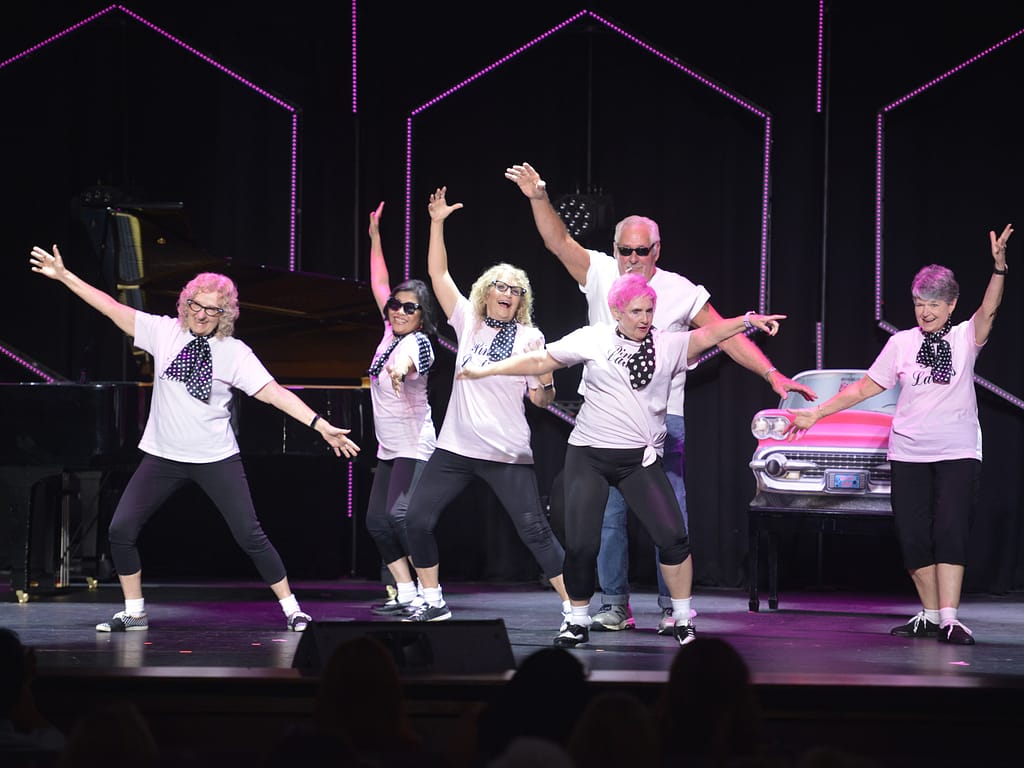 "This show blew me away with the amazing talent and the warm and enthusiastic response from the greater Chattanooga community," said Morning Pointe Foundation Executive Director Miranda Perez. "These seniors were truly inspiring. Thank you again to all of our sponsors for helping their dreams, and the dreams of students in the Southeast, come true."
Sponsors for this year's show included Trinity Advisors; Russ Blakely & Associates, LLC; First Horizon Bank; Senior Helpers; Live Oak Caregivers, LLC; The University of Tennessee at Chattanooga School of Nursing; The Weston Group; Consolidated Medical Staffing; CarePatrol; Heritage Funeral Home; Hickory Valley Retirement; Team Darmody Keller-Williams Realty; Supreme Restaurant Equipment; Conway Twitty United; Mobile Images; Hearth Hospice; BloomHeart Flower Company; Boundless Moving & Storage; Kennedy Jewelers; Hospice of Chattanooga; James Fire Protection; ArtsBuild; MCA of Chattanooga; Avail Senior Living; Ascension Living Alexian Village; AccentCare/Guardian; ShiftKey, LLC; and Yardi.
Greg Funderburg, award-winning journalist/podcast host and former anchor for WTVC Newschannel 9 morning/noon news, was the emcee. Judges were Rodney Van Valkenburg, executive director of the Chattanooga Theatre Centre; Steve Darmody, award-winning Christian recording artist; Ashley Rogers, a former Miss Tennessee at Cosmos United States Pageants and owner of Magic Lamp Entertainment, Knoxville Princess Parties and Kid Quest Expo; and Danielle Farrell, founder and artistic director for Encounter Artistic Movement.
Morning Pointe's Seniors Got Talent is building on a 14-year tradition that began at Morning Pointe of Hixson, Tennessee. Morning Pointe also sponsors Seniors Got Talent competitions in Knoxville and Franklin, Tennessee, as well as Lexington, Kentucky.