On Dec. 7, Morning Pointe Senior Living presented its 2022 Exceeding Expectations awards for outstanding service in each of its three regions and the home office, including two winners from the Tennessee Valley.
Jennifer Willingham, RN, director of nursing at The Lantern at Morning Pointe Collegedale, received the Exceeding Expectations Award for the Appalachian Region, representing 14 assisted living and memory care communities in East Tennessee and Georgia. And Lauren Lee, senior vice president of accounting and analytics, received the award for the home office, based in Ooltewah.
The Exceeding Expectations awards recognize the most exceptional associates for demonstrating leadership and excellence in providing quality senior care. Every year, Morning Pointe acknowledges top performing team members in its 37 communities in Alabama, Georgia, Indiana, Kentucky, and Tennessee. This year is Morning Pointe's 25th anniversary.
Willingham has been with The Lantern for five years and has been a director of nursing for 18 years.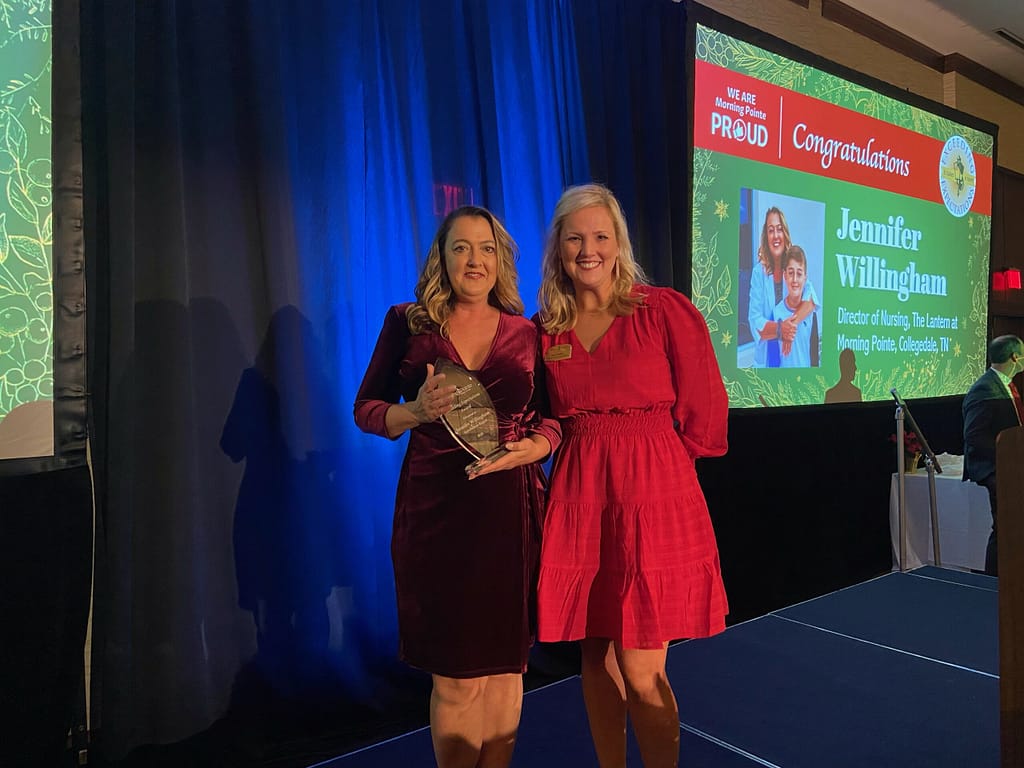 "I have seen Jennifer assist her staff by taking time off from her vacation to come in and help them out," said Larry Griffin, executive director at The Lantern. "This garnered such respect from the staff, and she has also helped out at her sister communities."
During the award ceremony, Willingham was praised for her professionalism and attention to detail.
"I feel very, very honored that I was chosen for this," Willingham shared. "Honestly, I just come in every day and do what I love. This is my calling, to do this type of work with our seniors. Every day, when I get here, the residents turn and see me walking in the door, and they have the biggest smile on their face. They don't know what my name is, but they know my face. They know that I'm going to come give them love."
Lauren Lee has served Morning Pointe for more than 11 years.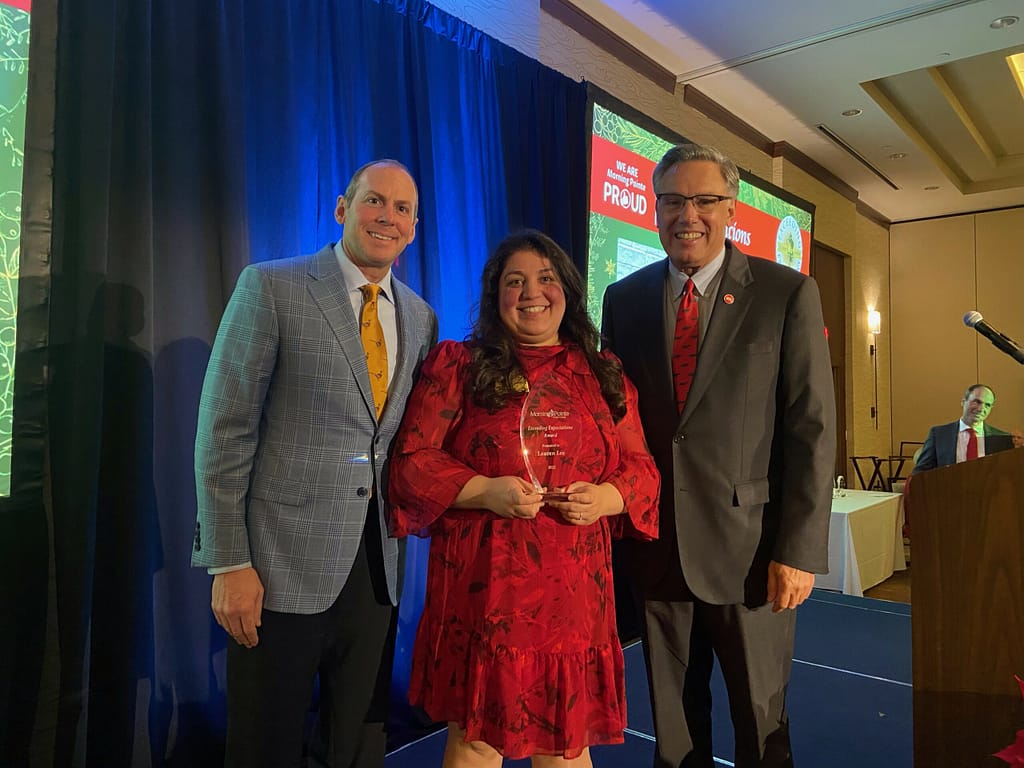 "She can pretty much do anything needed in our organization, said Rob Pollard, senior vice president of operations. "Behind the scenes, she is helping set up so many things. She is also one of the most positive people in our organization, and I am so very grateful to work side by side with her."
Lee said, "I'm really thankful for the opportunity Greg [Vital] and Franklin [Farrow, co-founders of Morning Pointe] have given me. I have amazing people I work with every day. I get the most out of solving problems and helping other people succeed."
In addition to these Tennessee Valley winners, Morning Pointe presented two other Exceeding Expectations Awards. The Bluegrass Region winner was Josiah Barkdoll, Lantern program coordinator at Morning Pointe of Lexington East, Kentucky, and the Cumberland Region winner was Sharon Hollie, Lantern program director at Morning Pointe of Tuscaloosa, Alabama.
Greg A. Vital, president of Morning Pointe Senior Living, said: "As an organization, it is important to us to honor excellence among our associates. Jennifer and Lauren and so many others like them not only make our senior living communities function but truly shine. We recognize their dedication and are so pleased for this opportunity to celebrate how much we value them."
Founded in 1997 by Tennessee healthcare entrepreneurs Greg A. Vital and Franklin Farrow, Morning Pointe Senior Living owns and operates 37 assisted living, personal care and Alzheimer's memory care communities in five southeastern states and is celebrating its silver anniversary throughout 2022.